This blog is not going to be a scientific one. It's going to be about the Christmas event that took place in Thessaloniki, Greece on Saturday 19th December 2015.
It all started with an idea to Decorate a Christmas LIFEGENMON tree with wishes and a hope that we would be able to deliver on time. And we did thanks to the help that we received from so many people.
Our stand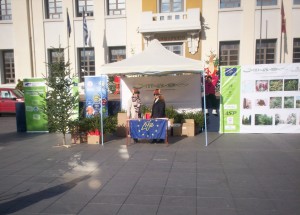 was placed in front of the building of the Municipality of Kalamaria http://www.gtp.gr/KalamariaMunicipality-Kalamaria and at 11.15 the event started.
In the beginning the people were a little suspicious and came and asked us what we were selling. They were surprised to hear that what we were giving out was free and that the only thing that they had to do was to write a wish and then place it on our Xmass tree!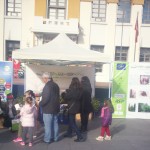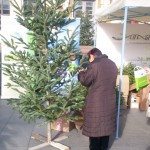 At first we had to invite people to come to our kiosk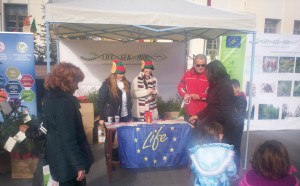 and then the unthinkable happened.People of all ages, mothers, fathers, teenagers, grandparents came from everywhere and filled in the card and then received their little present (a goodie bag with a leaflet, a Christmas card, a Christmas cookie and a small Christmas tree ready to be planted)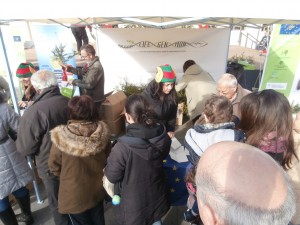 The LIFEGENMON dissemination team was there answering questions such as "Who are you?", "What does your program involve?", "Why are you doing this?" and the most common one "Will you be here again tomorrow?"!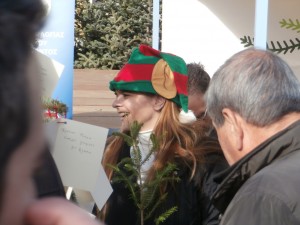 We would like to extend our sincere thanks to everyone that made this event possible. The Mayor of Kalamaria for giving us the appropriate space.The Forestry Department of Stavroupoli Xanthis http://gdday.damt.gov.gr/index.php/…/129-st-ep-das-stav. Our colleagues Sofia Mpaliatsaki, Christos Papakarmezis and Pepi Tsilki for bringing the trees from Xanthi to Thessaloniki. And last but certainly not least Elsa Kika, Eudokia Karamanidou, Aris Malitsidou and Tasos Felaxidis for helping us prepare the goodie bags.
Speaking on behalf of our team I would like to say that it was a beautiful event. It really put us in the Christmas spirit. To see people's faces glowing with a smile these days is something irreplaceable!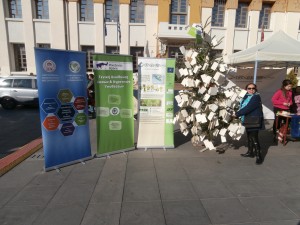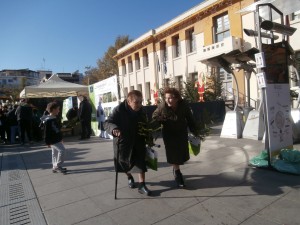 The LIFEGENMON team would like to wish you all
a Merry Christmas and
a Happy New Year.
May all of your wishes come true!!!
">