The Scientific Summit "Gozd in les 2019" (Forest and Wood 2019): Climate changes and Forest
The Scientific Summit Gozd in Les (Forest and Wood) is an annual gathering of young and younger researchers in the fields of forestry and wood science and technology, where the most interesting findings in this field are presented to a scientific, expert and professional audience. The summit is traditionally co-organized by the Slovenian Forestry Institute and the Biotechnical Faculty of University of Ljubljana.
This year Summit was held on May 30th at the Slovenian Forestry Institute, Ljubljana, Slovenia. Main topic discussed was: Climate changes and forest.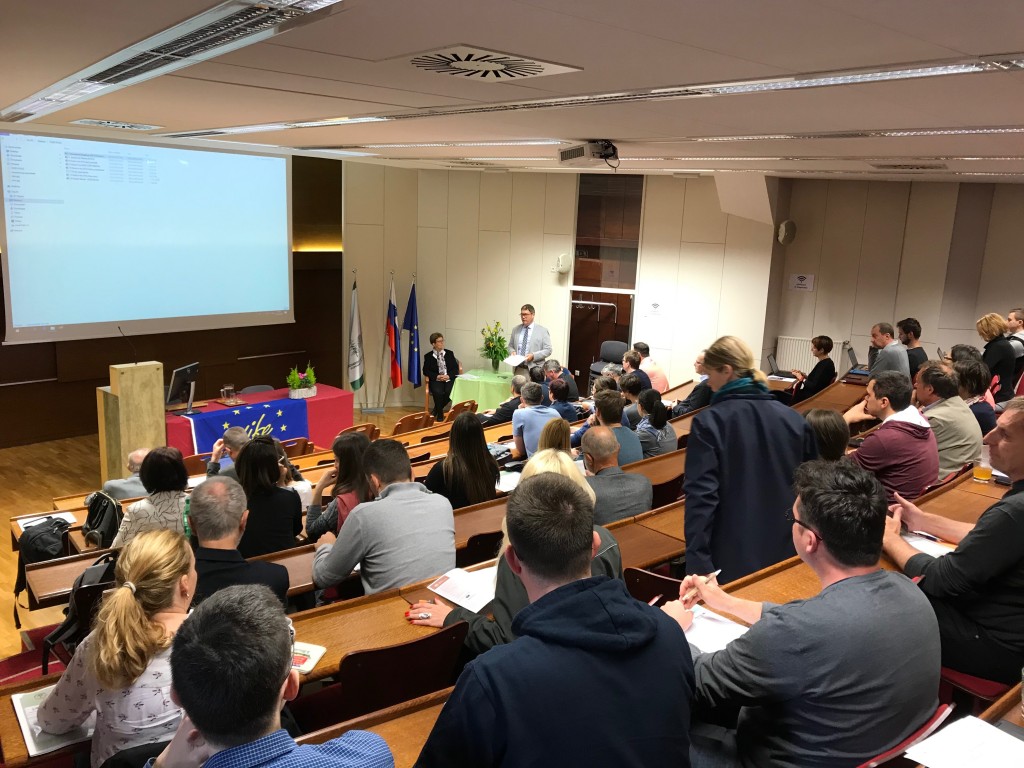 Four of the presentations were presented by researchers from LIFEGENMON project team:
The usefulness of Douglas fir (Pseudotsuga menziesii) and other non-native tree species in the restoration of forests with planting and sowing in Slovenia  (Robert Brus, Hojka Kraigher, Jurij Diaci, Nikica Ogris, Marjana Westergren, Miha Humar)
Pubescent oak response (Quercus pubescens) on the Podgorski Karst on extreme weather events (Jožica Gričar, Martina Lavrič, Klemen Eler, Polona Hafner,  Tanja Mrak, Saša Zavadlav, Mitja Ferlan, Ines Štraus, Nataša Šibanc, Dominik Vodnik, Hojka Kraigher)
Knowledge of genetics and biology of tree species is important for the implementation of forest restoration (Marjana Westergren, Gregor Božič, Robert Brus, Tine Grebenc, Kristjan Jarni, Peter Železnik, Hojka Kraigher )
Assessment of the success of forest restoration through planting and sowing in Slovenia (Gregor Božič, Nikica Ogris, Peter Železnik, Andreja Kavčič, Barbara Piškur, Marjana Westergren, Maarten De Groot, Hojka Kraigher)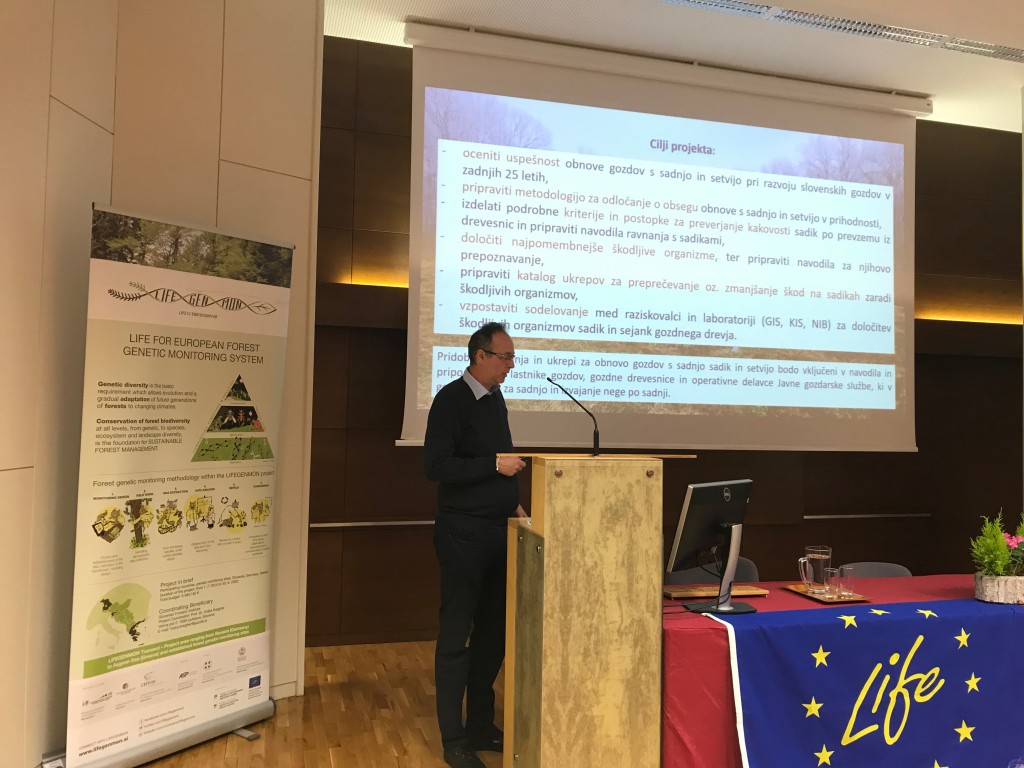 You can see the Summit Programme here
or
read all the contributions in the publication Silva Slovenia 162: Znanstveno srečanje GOZD IN LES 2019: Klimatske spremembe in gozd (in Slovenian language).