Available from July 2019: »Seedhunter« – hunting for tree seeds with a smartphone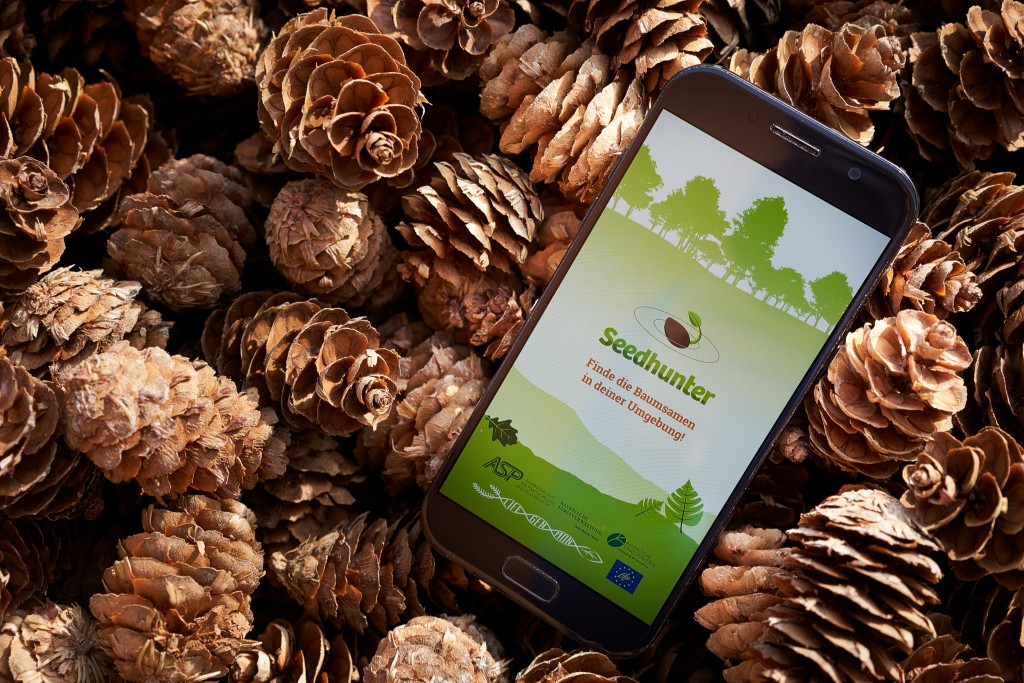 With the upcoming app »Seedhunter« for smartphones running on Android, the LIFEGEMON project sends young people into the forest to hunt for tree seeds. The seeds are virtual objects which were placed by the project partners in selected forests worth seeing. In order to collect a virtual seed, the player has to approach it with a smartphone and store it in the so called »seed safe« within the app. For each collected seed the player gets rewarded with points. Rare species are more difficult to find, but give a higher score. A ranking list allows the player to compete with others and become the most successful »Seedhunter«.
»With Seedhunter we intend to draw the attention to forest diversity and rare tree species among young people in a playful way,« says Mark Walter, responsible for public relations at the Bavarian Office for Forest Genetics (AWG) in Germany which initiated the game. »Besides the forest pedagogic aspects, it was crucial to us, that the gaming challenge of Seedhunter takes place outside, in nature's most precious forests and not at home on the couch.« In order to win, the player has to visit as many forests as possible.
In the seed safe, the core of the Seedhunter app, interested people will find further information about the respective tree species and their seeds. The information is designed from simple to complex. In addition to general characteristics of the tree species, the user will also find information about the typical place of discovery and the cultivation of the real seed. Therefore the seed safe is interesting for forest novices as well as for experienced forest enthusiasts.
The app is expected to be available for download in the Google Play Store (Android) from July 2019.