The LIFEGENMON project was presented at the IUFRO 125th Anniversary Congress
Freiburg, Germany, 18-22 September 2017
LIFEGENMON project was presented at the IUFRO 125th Anniversary Congress in Session 45 "Forest policy and biodiversity strategy: The relevance of forest genetic resources" .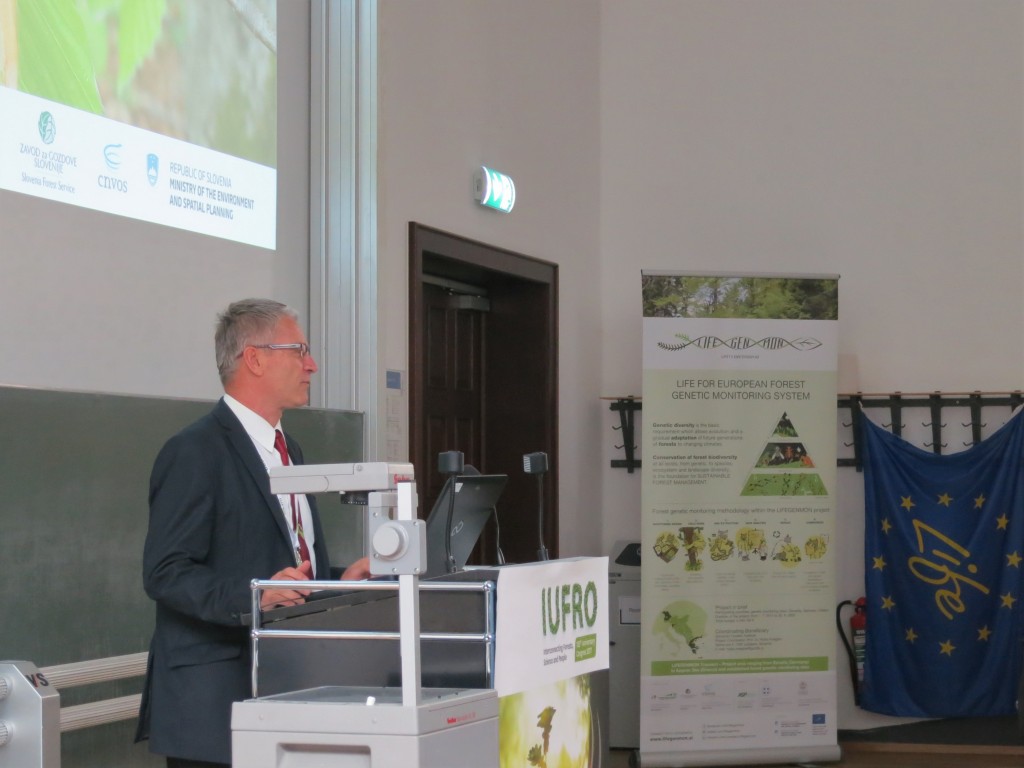 The eminent Keynote speakers opened the Session with interesting lectures on Pan-European efforts in biodiversity conservation, the importance of genetic diversity for sustainable forestry, selection of best management practices for conservation of spatial genetic structure diversity and dynamics in beech forests, the challenges of Serbian spruce in its natural habitat and the basic principles of FGM, an overview of concepts and definitions of forest genetic monitoring and an overview on forest policies in countries of South Eastern Europe regarding conservation and management of forest genetic resources. The Session was wrapped up by concluding Keynote presentation of the future of forest genetic monitoring, aiming at initializing a vivid discussion, which continued during the poster session.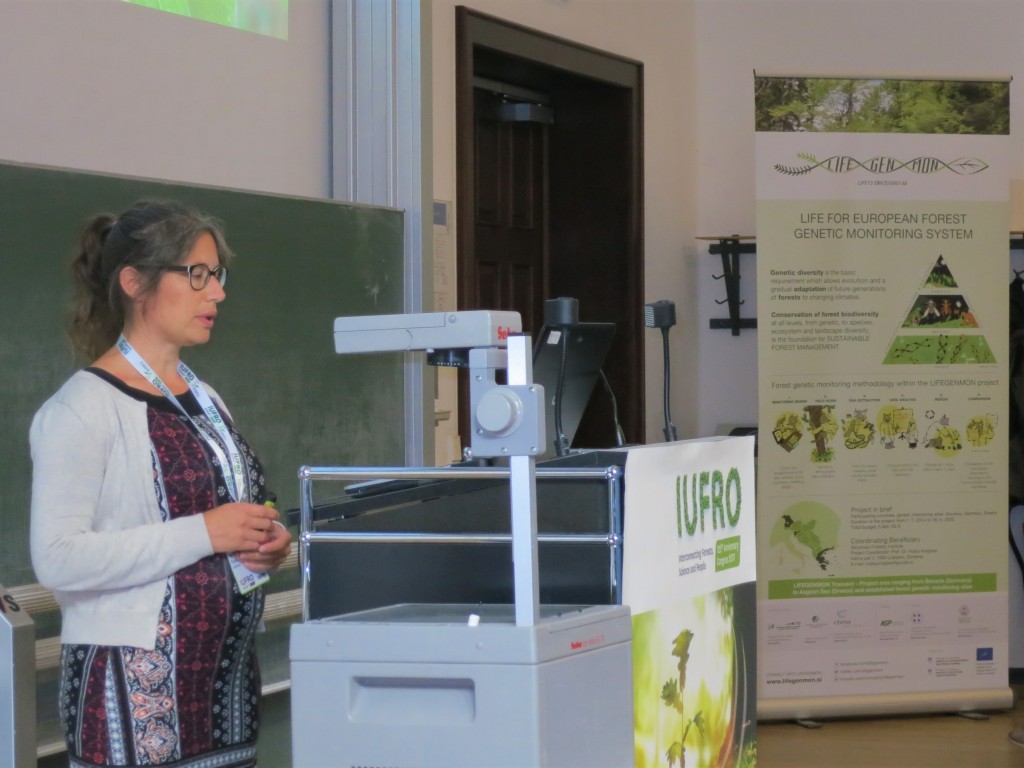 Do not miss the KP2 Keynote Plenary Session: Challenges for future forest research on Friday 22 September 2017 from 11.30 – 12.00 (Rolf Böhme Saal, Konzerthaus Freiburg), where prof. dr. Hojka Kraigher will give a talk on "Hidden biodiversity & forest dynamics".
You can also follow the lecture livestream: http://iufro2017.com/livestream/.
More information available at http://iufro2017.com/.
More photos: https://flic.kr/s/aHsm5uHUiD
Author: dr. Urša Vilhar
LIFEGENMON Communication and dissemination maganer