Menina planina – Forest Fairytales Hike with Irena Cerar and dr. Urša Vilhar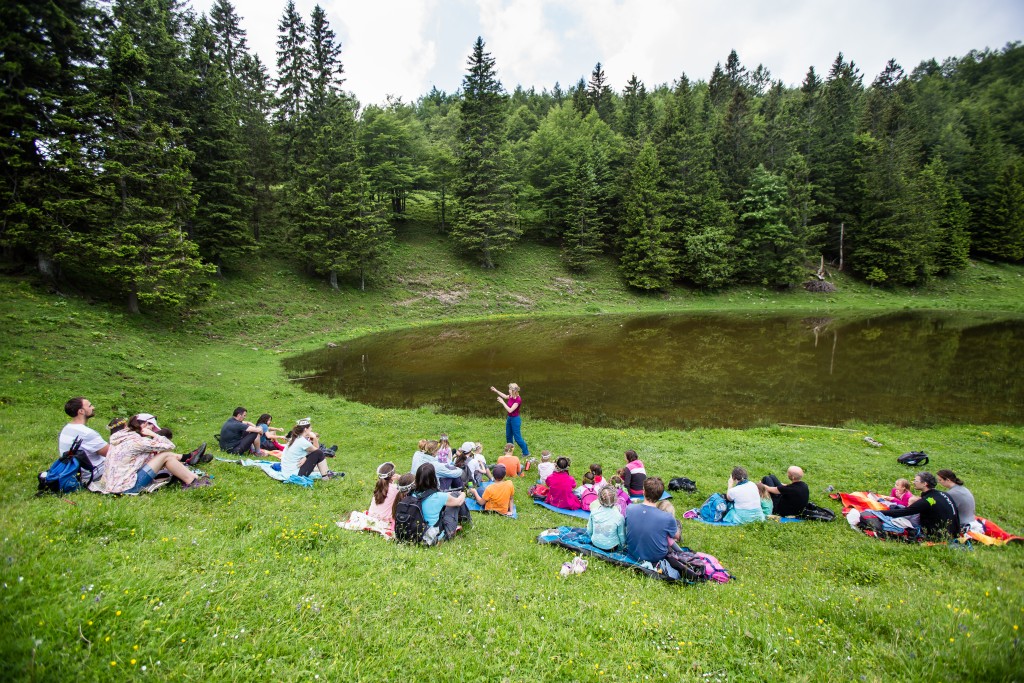 Nature. She inspires our work. We believe, in nature, there is a mix ob both. Hard scientific facts and fairy dust.

We combined that with some outdoor activities and went on Menina planina. We walked, enjoyed the beautiful weather, played games together and listened to Irena and Urša.
Irena Cerar is an experienced storyteller, author of the bestseller Pravljične poti Slovenije.
Dr. Urša Vilhar is a researcher at the Slovenian Forestry Institute and one of the authors of the Handbook for Learning and Play in the Forest.
Here are some photos, where you can see how much fun we had!